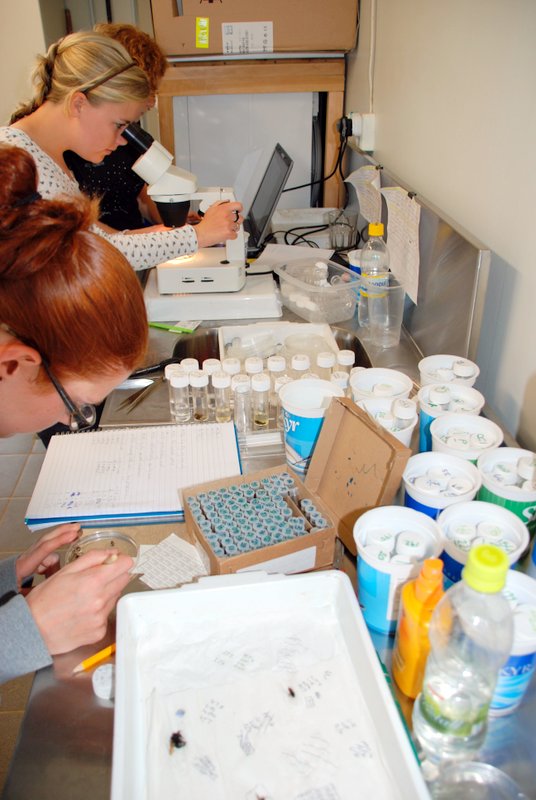 Learning and research
We collaborate with international universities and colleges hosting students, professors and researchers involved primarily within the field of natural science. Furthermore, Skálanes is a part of the transnational project INTERACT – Network for Terrestrial Research and Monitoring in the Arctic. Together with a network of 79 other field stations we carry out research and monitoring in the European Arctic and beyond: http://www.eu-interact.org.
Skálanes can accommodate up to 18 people in beds and if needed 21 more in two sleeping lofts and expedition tents (only summer season). Groups of researchers and students currently stay at Skálanes for both short and long term projects ranging from one week up to six weeks. We are happy to consider hosting students and professionals for even longer periods in residency programs, semester outposts or the like.
The work ethic at Skálanes is to carefully ensure that each activity or piece of work not only relates to an overarching holistic approach to site interpretation, but that each partner gains an understanding of the entirety of the centre and its activities.
Research fields
At Skálanes scientific work is done within a wide range of research. Below is a list of our current research fields:

•Biology
•Geology
•Geography
•Zoology
•Archaeology
•Archaeogenetics
•Sustainability
•Ecology
•Cultural History
•Marine Biology
•Ornithology
•Sea bird colonies
•Computer Science
•Reforestation
As well as the subjects listed there are almost unlimited opportunities available when using the centre as a base. The main areas are listed above but this is by no means an exhaustive list and we pride ourselves on being flexible and able to develop programs and help to facilitate groups. We also carry out many practical activities within the reserve that people may wish to be involved in, many of which are traditional crafts in a present day context.
All open-minded people are welcomed equally and encouraged to contribute to the future of the centre in a way they feel comfortable with. The inter-disciplinary nature of the people who use the centre, and the wide range of activities and experiences available, can allow unexpected connections to be made both physically and mentally. It is this space that we aim to maintain and from this comes holistic learning.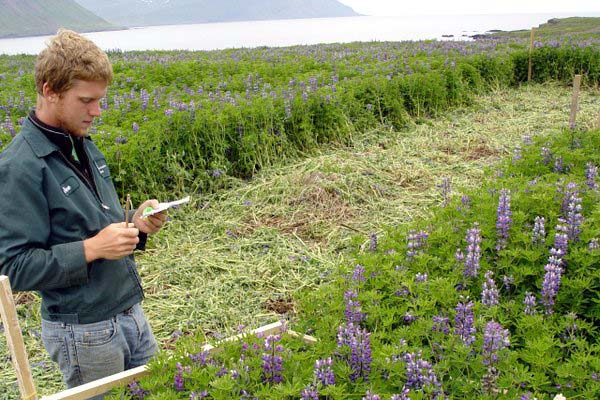 Research Centre
The centre is well equipped to cater to the needs of people staying for shorter and longer periods of time and working in- or outdoors. Below is a list of the main facilities:

18 beds (41 beds in summer season)
Fully equipped kitchen
Laundry facilities
Library 
with past data and reports
Conference/seminar facility
Trained member of staff on site at all times
Wifi
Basic scientific equipment
Wet lab
Dry lab
GIS system and GPS units (upon request)
4×4 vehicles
Camping equipment
First aid kits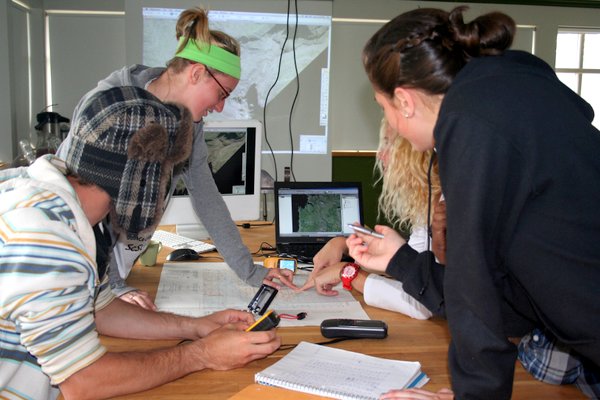 As well as the above material facilities the centre staff has a diverse range of knowledge in different areas including history, ecology, geography, geology, archaeology and environmental issues. Beyond this we have a wealth of contacts locally, regionally, nationally and internationally upon which we can call for specific assistance with activities occurring at the centre.
The centre offers grants to help facilitate study relating to the area. These are given in the form of subsidized accommodation, food and facilities. These grants are tailored to fit the project/group. Please contact the centre for more information.
Partnerships
We are happy to collaborate with professionals within a variety of academic and research subjects. Our work and projects are mainly focused within the natural sciences, though we are happy to host students and researchers from other fields such as the arts and humanities just as we emphasise on working cross-disciplinary combining different scientific fields for a broadened output and learning.
We are always on the lookout for new and interesting collaborators for mutual learning and inspiration. Do not hesitate to contact us to propose a collaboration or a project.
We are proud to work in long-term partnerships with the following:
Heather Mattila
Associate Professor
Department of Biological Sciences
Wellesley College
Justin Armstrong
Lecturer
Writing Program & Department of Anthropology
Wellesley College
Charlie Peck
Professor of Computer Science
Lecturer, Biology and Environmental Science
Earlham College
Patrick Heidkamp
Associate Professor of Geography
Chair Department of the Environment, Geography & Marine Sciences
Southern Connecticut State University
Dr Timothy Lane
Faculty of Science
Natural Sciences and Psychology
Liverpool John Moores University
Emi Smith
Associate Professor
Biology
Earlham College